Let's continue our forward momentum by re-electing President Biden and growing our Democratic majority in Washington to ensure progress for everyone. Let's keep the U.S. Senate and take back the U.S. House. We must stop Trump and Republicans from doing more damage to our Democracy and forcing their far-right agenda on America. We beat them in 2020. And now we must do it again in 2024. #LetsGo #ShareThisPage #PeoplePower 
Here's how best to spend your energy, time and money for greatest impact, focusing on key battleground states and races. Find what stirs your heart and get engaged!
---
1. TAKE POLITICAL ACTION

Millions of Americans are more politically active than ever before. Once Trump was elected, we rose up in peaceful revolt. We defeated him and many of his Republican cronies in 2018, 2020 and 2022. Now, we must up our citizen action again to defeat right-wing hate and fascism and re-elect President Biden and a majority Democratic Congress in 2024. Let's go!
Join President Joe Biden and VP Kamala Harris campaign: Sign Up
Join, follow and get active with get-out-the-vote (GOTV) organizations (e.g., write postcards/letters, text messages, phone bank, door knock).
A – KEEP WHITE HOUSE. If you live in one of these key battleground states, you can be active on the ground or sign up with a GOTV group listed above and work from anywhere. ABOUT BATTLEGROUND STATES: Article 1 | Article 2 | Article 3
KEY BATTLEGROUND STATES: Arizona | Georgia | Michigan | Nevada | North Carolina | Pennsylvania | Wisconsin
B – KEEP U.S. SENATE (currently 51 Democrats | 49 Republicans). Below are the key races. Join a campaign and get involved! ABOUT KEY RACES: Article 1 | Article 2
C – TAKE BACK U.S. HOUSE (currently 213 Democrats | 222 Republicans). Democrats need a net gain of only five seats for a majority reaching 218.
Democratic Congressional Campaign Committee (DCCC) – Find a race near you and volunteer for the campaign or volunteer with the DCCC  Action Center.
Swing Left – Sign up to help this GOTV group implement their focused strategy to hold and flip to blue!
---
2. DONATE MONEY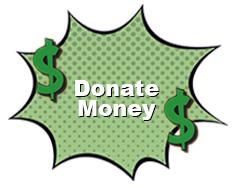 Your money is fuel empowering good people working for individual campaigns, Democratic organizations and get-out-the-vote (GOTV) groups to help Democrats win big in 2024! Invest your money to: (A) SAVE OUR DEMOCRACY, (B) STOP THE RIGHT-WING AGENDA AND (C) MOVE AMERICA FORWARD FOR EVERYONE!
Battleground Senate Campaigns:
NOTE: We know you will receive A LOT of emails from the various campaigns and organizations. But that is a SMALL price to pay. Remember we are all working toward the same end goal: to save our big-D Democracy and move America forward for everyone!
---
3. SPEAK UP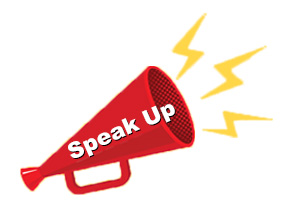 Share your political actions and donations to inspire others to act in your social circles and on social media.
Showcase President Biden, VP Harris and Democratic accomplishments for the American people in your social circles and on social media. Let's inspire more people to vote Democratic Blue in 2024! Here are some great sources for information and graphics you can copy, download and share.
Promote President Biden and VP Harris with yard signs, buttons, t-shirts and more.
---
4. ORGANIZE YOUR PEOPLE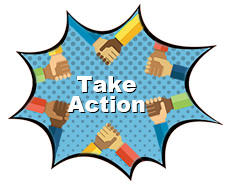 Organize your own small Democratic action group, inviting family members, friends and neighbors to work together to re-elect Joe Biden, VP Harris and a blue Democratic majority in Congress.
Call, text or email each person and exchange ideas for action.
Share this action page with everyone in your group.
Tag people in your group when you post your actions on social media.
Order a stack of postcards from a GOTV group (see links above) and invite your group over to write to voters.
Buy a bunch of Biden-Harris yard signs and offer to plant them in the yards of your group members.
The real power belongs to the people.

— Greta Thunberg